About Us
Sun Surety Insurance Company's founder and CEO, William Wood, has over fifty years of experience in the bail bond business and has been a respected associate of many of the industry leaders for all those years. This family owned and operated company, which commenced business in 1998, now operates under the guidance of the third generation of the Wood family. The President, Vice-President, Secretary-Treasurer and Board Directors all are actively involved in the day-to-day operations.
We are known for our expertise and integrity in the bail industry and continually strive to deliver excellent service, the best possible advice and maximum opportunities for our existing and future agents to succeed. Every owner of Sun Surety Insurance Company has been involved in the retail bail bond business so we fully understand the obstacles that agents face daily in our industry.
If you wish to be contacted by a Sun Surety Insurance Company representative, please click on the Apply Online / Agent Application" page, and let us see what we can do for you.
We are Proud members of: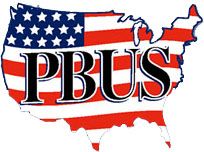 Across the U.S.
Sun Surety Insurance Company is licensed in 42 U.S. States currently.